Selections and productions
Spirit Nature

Our Quality Partner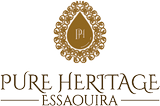 We are proud to present our catalog made up of a range of exceptional products.
Indeed, we are the producer of all the organic oils offered and our production unit is organized in the form of a laboratory that meets international standards.
Our products are pure and of impeccable quality. The secret lies in the very high quality filtration which allows us to obtain crystal clear oils of absolute rarity.
All our products are offered in bulk, packaged under our brand or under your own identity (white label).


Cosmetic argan oil in 50 et 100 ml
En 50 ml et 100 ml
Edible argan oil in 250 et 500 ml
En 250 ml et 500 ml
Prickly pear seed oil in 15 ml