Ce qu'il faut voir ou faire dans la région
Le souk de Had Draa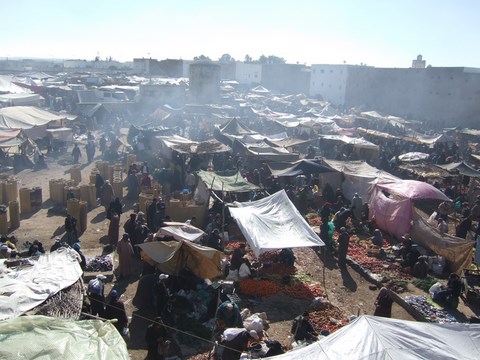 Le souk de Had Draa : le dimanche matin réunit à Had Draa tous les vendeurs en tous genres de toute la région. Ce souk, l'un des plus importants du Maroc, vraiment typique, possède aussi une partie marché aux bestiaux dont les troupeaux de dromadaires et de chevaux arabes.
150 dhs /pers ( à partir de 2 pers) comprenant :
le transport, la visite , la grillade de dromadaire ou d'agneau et le thé à la menthe dans un café berbère .
Une vraie immersion dans le Maroc profond et des souvenirs inoubliables, un grand moment !
The old sugar factory of the 17th century
An extraordinary construction for growing cane and producing sugar


The waterfalls of me barek
This place, by its natural wealth, was long a stop for caravans of camels, responsible for products bound for Europe, and which dated back from Timbuktu to the port of Essaouira. Before entering the city, the nomads remained in quarantine around the waterfall, or fresh water, vegetation, vegetable crops, the sea, the food in abundance, formed an idyllic cocktail.
The visit of the medina with guide